As a plywood version of the Guillemot this stitch and glue design performs much like the strip version. It is a responsive and efficient boat. This was one of my first stitch and glue designs and as such I decided to make the design available for free.
Since I first made these plans available many people have built it and enjoyed it. I do sell full size drawings of the plywood panels for those who do not feel like dealing with lofting out the offsets available on this website.
Included in the Plans:
Nine 24" x 36" [61cm x 91cm] Drawing Pages including: One drawing showing cross sections and the cockpit pattern and eight pages that need to get taped together to create a set of full length patterns for the plywood panels needed to build the boat.
No instructions are included.
Body Plan Drawing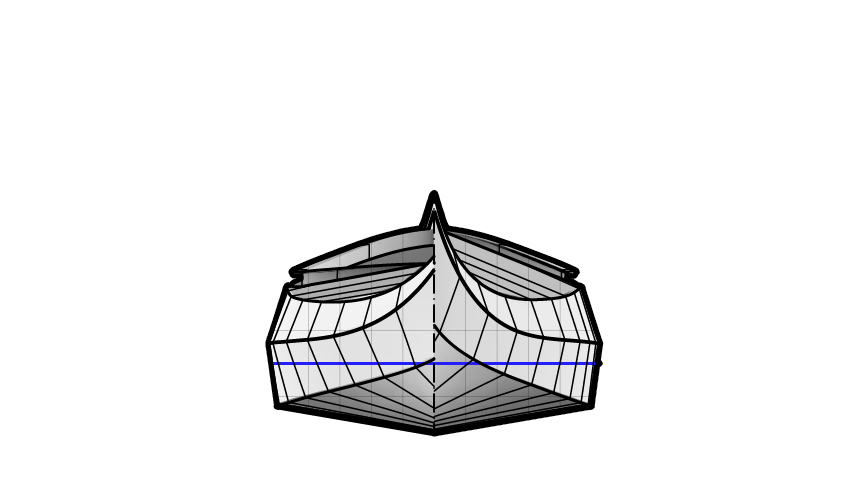 Profile Drawing

Plan (Top View) Drawing