The design brief for this boat is to create something very easy to build yet sophisticated in form. I want a boat that would be easy and comfortable for a novice paddler, but responsive and fun for experienced kayakers.
I started with a simple 3-panel hull as about the simplest method to create the basis for flotation. Then I came up with a 3-panel deck with a peaked fore-deck to shed water and a flat back deck that created a raked cockpit that provides easy entry without being too big.
The result is a cute little boat with character.
This is a versatile design. As a stable, easy to paddle comfortable kayak, it is ideally suited for easy paddling trips in calm bays, ponds and rivers, yet for the more adventurous it could make a fun rough water and surf play boat that carves down waves and turns quickly. To make it even more adaptable, the plans include lines for three different deck heights so you can create a roomy boat the capacity for a large burly paddler, or build it smaller for children or petite women.
The plans for this boat are available for free. The instructions are also free at Instructables.com or the printed plans come with a manual.
Included in the Plans:
Three 24" x 36" [61cm x 91cm] Drawing Pages plus One Full Size Panel Pattern including: An overall drawing, and patterns for all the panels.
Building Ganymede and the Jupiter Point Series of Kayaks: This complete instruction manual written by Nick Schade guides you through the simple build process.
Body Plan Drawing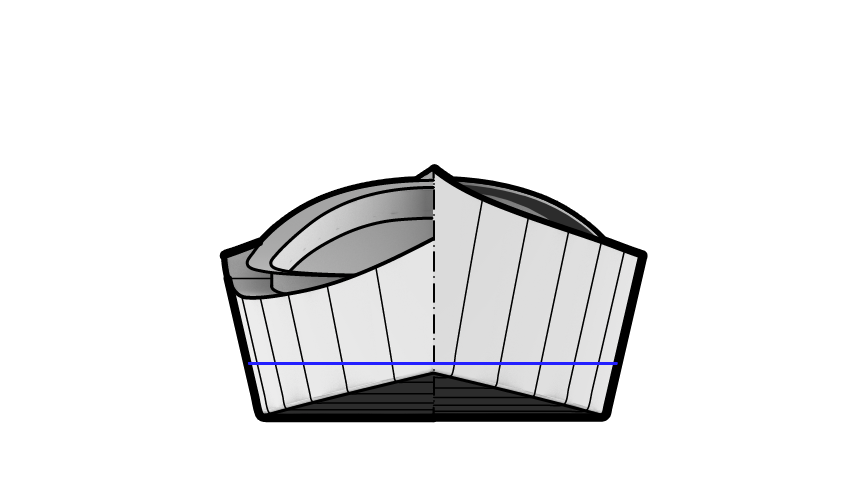 Profile Drawing

Plan (Top View) Drawing