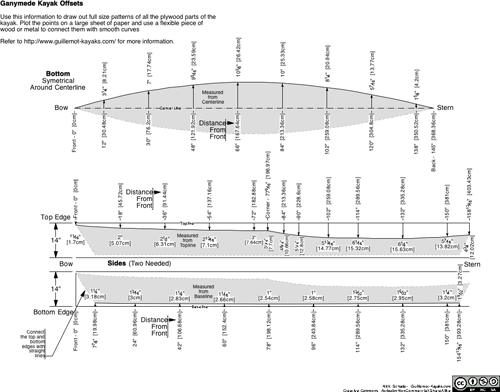 Free Plans for the Ganymede
I decided that I wanted to get more people addicted to kayak building, so like any good drug pusher, I'm going to give away the plans for free. The plans are in the form of a PDF drawing with the offsets so you can draw out the plywood panel shapes in full size on your own. I still have the full sized printed plans available. Click on the link below to download the PDF.
I have plans to make full size PDF, DXF and/or IGES files available for this design in the future if I get a good response from the release of the offsets. So, please let me know what you think of the design and what you would like to see in the future
Instructions
I've published instructions for building the boat on Instructables.com. If you find the instructions useful, please be sure to give them a good rating.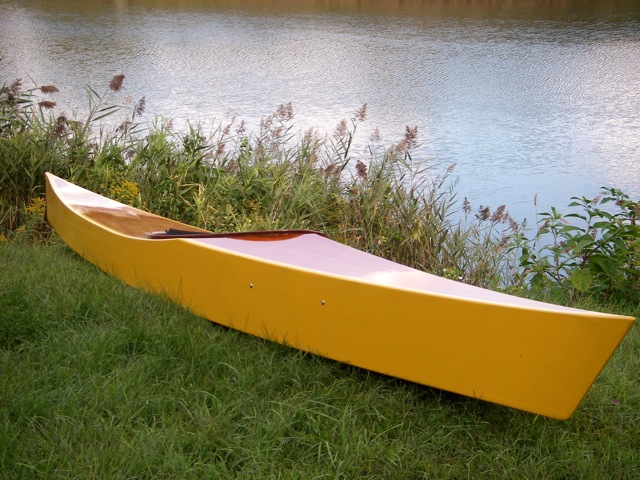 ---

Ganymede Offsets by Guillemot Kayaks is licensed under a Creative Commons Attribution-NonCommercial-ShareAlike 3.0 Unported License.
Based on a work at www.guillemot-kayaks.com.