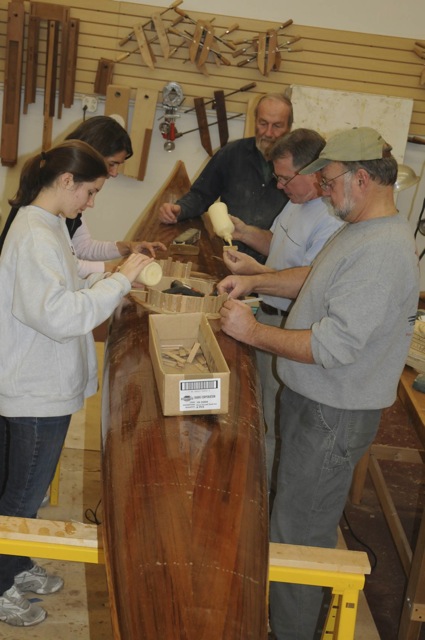 It is one thing to want to build a boat, it can be quite another to actually make it happen. Many people don't think they can do it on their own. Others just can't seem to find the time. Some don't have the tools. With expert guidance, a well equipped workshop, anyone can build a beautiful boat in a very short time.
Nick has been building boats since the 1980's and has been teaching boat building since 2004 and has built well over one hundred boats. He has held his classes at the workshops of Mystic Seaport, WoodenBoat School and the Connecticut Valley School of Woodworking. In less than a week, with his help you can build a boat.
Two kinds of classes are offered: Build Your Own; where each student goes home with their own boat, and Team Building; where a group builds a more complicated boat and the finished product is raffled to the students at the end.
Strip-building, or woodstrip boat use thin strips of wood hand-fitted one at a time to build a gorgeous, lightweight boat. While fairly easy with proper instuction, this method takes a bit of time and classes for these boats will be working as a team to complete the boat.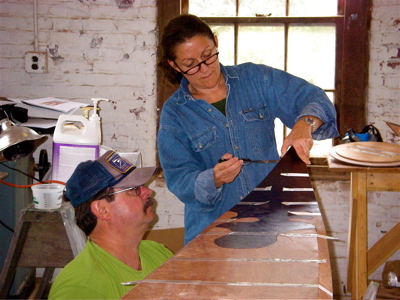 With precision CNC-cut wood parts kits available these boats go together quickly and produce a pretty, durable and light vessel. Because of the time saved with the pre-cut kits a single student can build his or her own boat in a week. If you want to bring a friend, the two of you working together can collaborate on the boat.