Giving My Viewers Some Input
I have spent much of the last year editing my Making Petrel Play video series. I really enjoy sharing my building process with everyone. The feedback has been great and it has been fun learning more about video editing. However, it is extremely time intensive. Fortunately, I have had the time available this year, because it has taken almost the whole year to put together the 20 episodes in the series.
I will definitely be producing more videos in the future, the question for me is how much do a prioritize this effort. I am usually documenting a build of a customer's boat and don't want to interfere with their delivery schedule. But if I was getting support from my viewers, I could then include video production time into my schedule and have it factored in up front.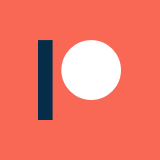 To that end, I have created a Patreon site. Patreon is a crowd sourcing business that allows people to subscribe to a creator to help fund their works. By chipping in a small amount each month subscribers can contribute to creation of material the value.
By supporting me in this way, you help me justify the effort of creating new videos, and gives you input into what I will produce in the future. Much like public radio, as an immediate reward for your support I will send you a gift in appreciation for your kind support.
If you are enjoying my videos and would like to join the community of folks supporting my future efforts, please take a moment to explore the support options.
Thank You, Nick.