Drawing inspiration from my Night Heron design to create a tandem kayak, this boat has the swept up ends and overhangs characteristic of that design along with the raked cockpit that makes entry easier.
Although the plans for this design are currently available, I have not built a prototype and am reluctant to fully vouch for the performance so I consider it still on the drawing board.
Included in the Plans:
Eleven 24" x 36" [61cm x 91cm] Drawing Pages including: An overall drawing, a full size "stacked" form drawing showing all the forms and then all the forms drawn individually and at full size. Also included is a full size pattern for the cockpits.
Kayak Building Notes: These notes provide supplemental information such as bill of materials for each design.
Recommended Manual:
Body Plan Drawing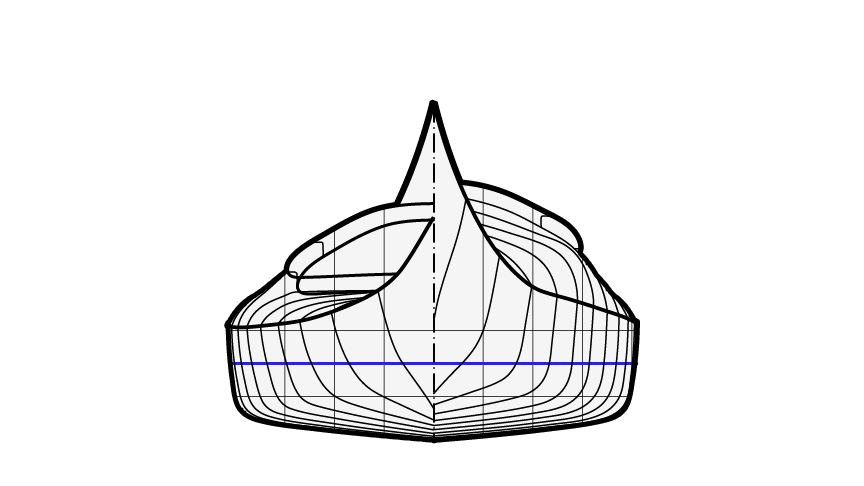 Profile Drawing

Plan (Top View) Drawing