This design is an adaptation of my successful Guillemot designs to a double. It is a roomy, stable and comfortable boat. I drew the stern to easily accept a rudder but it is not required. The cockpits are quite far apart, permitting the paddlers to be out of sync. There is room for a hatch between the cockpits. This is a good two person kayak for beginner to intermediate paddlers. More experienced paddlers who want a tandem should look at the Great Auk Double or Fast Double.
The large, deep cockpits make this boat very comfortable and secure feeling. It has good volume for a dry ride and room to move your legs around. There is plenty of capacity for multi-day trips especially if you install a center hatch.
This is one of the boats described in my book. In the book you will fin all the information required to build this boat. Purchasing the plans will eliminate the need to loft out the forms.
Included in the Plans:
Eleven 24" x 36" [61cm x 91cm] Drawing Pages including: An overall drawing, a full size "stacked" form drawing showing all the forms and then all the forms drawn individually and at full size. Also included is a full size pattern for the cockpits.
Kayak Building Notes: These notes provide supplemental information such as bill of materials for each design.
Recommended Manual:
The Strip Build Sea Kayak - This book provides step-by-step instructions to build any strip planked kayak. The Guillemot Double design is featured in this book.
---
Body Plan Drawing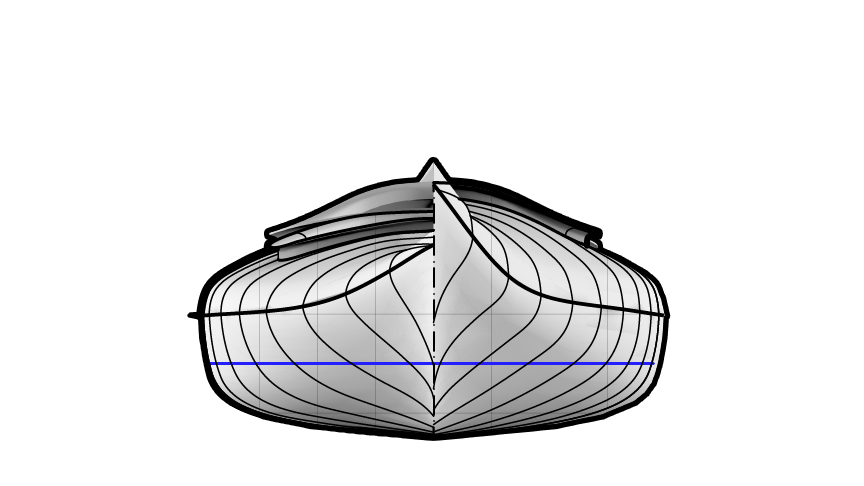 Profile Drawing

Plan (Top View) Drawing