If you are going on months long tour up the inside passage you might want to carry a lot of supplies - this is the kayak to do it. It has the capacity to carry a large load efficiently. It is stable enough it could be safely rigged with a small sail.
This boat may not be appropriate if you feel you just need a little bit more capacity than normal, it is best suited for situations where you need to carry over 350 lbs. and will still perform well with over 600 lbs on board.
Large paddlers will find this design efficient and comfortable while still able to carry a lot of gear.
Included in the Plans:
Eleven 24" x 36" [61cm x 91cm] Drawing Pages including: An overall drawing, a full size "stacked" form drawing showing all the forms and then all the forms drawn individually and at full size. Also included is a full size pattern for the cockpits.
Kayak Building Notes: These notes provide supplemental information such as bill of materials for each design.
Recommended Manual:
---
Body Plan Drawing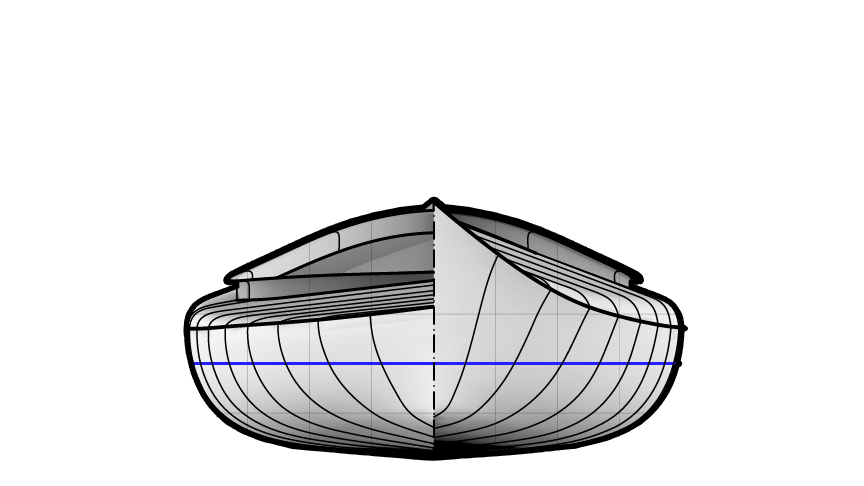 Profile Drawing

Plan (Top View) Drawing