This little boat is designed for someone who wants a light, easy to handle Recreational Kayak of distinctive character. Its small size makes it easy to put on the roof of a car or on deck of yacht and transport it to explore your favorite lake or harbor. Once there, you will be able to gunkhole into places inaccessible by any other boat. Its stability assures that it is not an adventure just sitting in her. I also have made an 11 ft long version of this boat for a customer who wanted something slightly longer. The 10 foot long version is best suited to people who need a truly small boat.
The plans include the lines for both versions.
Included in the Plans:
Six 24" x 36" [61cm x 91cm] Drawing Pages including: An overall drawing, a full size "stacked" form drawing showing all the forms and then all the forms drawn individually and at full size. Also included offset measurements for the cockpit. Plans are good for either the 10-foot or the 11-foot version.
Kayak Building Notes: These notes provide supplemental information such as bill of materials for each design.
Recommended Manual:
Body Plan Drawing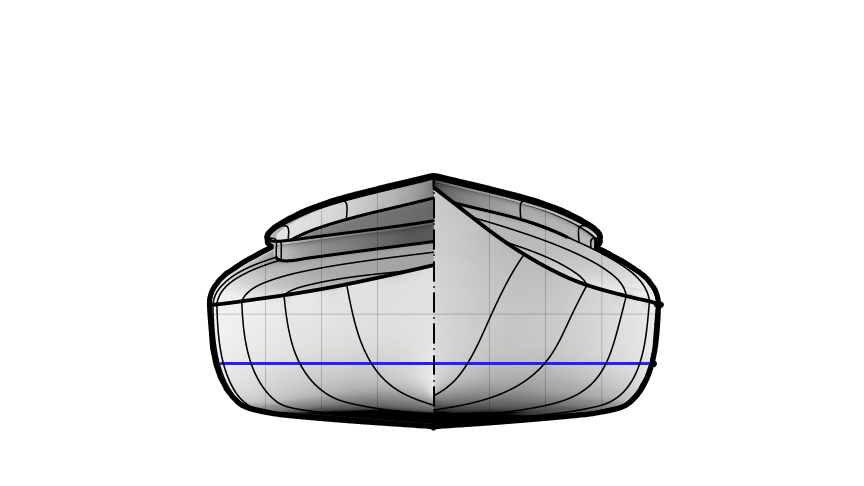 Profile Drawing
Plan (Top View) Drawing