J. Henry Rushton made an amazing light boat with Sairy Gamp, but it was tiny for people of today. My Nymph canoe design is still small for many people. This 12' long version is more suitable for regular size paddlers
While the smaller version is best suited for paddlers around 150 +/- this design will handle paddlers around 200 lbs.
Included in the Plans:
Six 24" x 36" [61cm x 91cm] Drawing Pages including: An overall drawing, a full size "stacked" form drawing showing all the forms and then all the forms drawn individually and at full size.
Kayak Building Notes: These notes provide supplemental information such as bill of materials for each design.
Recommended Manual:
---
Body Plan Drawing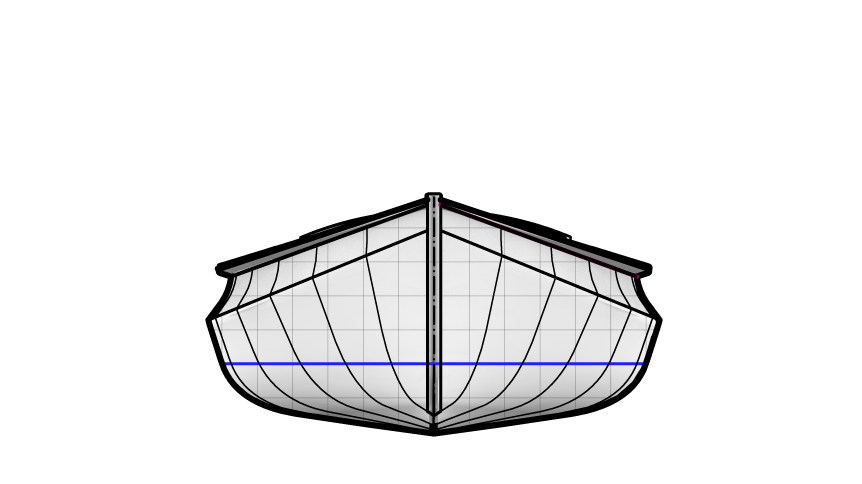 Profile Drawing

Plan (Top View) Drawing