There is a nice surf break near me in Matunuck, Rhode Island. It may not match up to Mavericks, but late winter swells roll in for some really sweet rides. This inspired me to develop a wooden surf kayak so I could go out there and feel the wave energy lift me up and propel me along the break. I will admit the boat is better than I am. Many have been the times I was certain I was in for a thrashing, but my little Matunuck surf kayak just squirted out along the wave like a watermelon seed out of the mouth of a picnicker.
The Matunuck has a hard rail with a round or thumb tail. The nose has a fair amount of rocker with a relatively flatter midsection and just a little bit of tail kick. The plywood bottom is fairly flat across with a bit of a channel at the bow. The result is fast with a good ability to hold an edge and carve the wave face.
The stern is created by wrapping plywood into a dramatic duck-tail, which not only holds a wave nicely, but is spectacular to behold. I installed fins on my prototype in a tri-fin configuration, but you can install standard finboxes in the plywood in pattern suitable to your local conditions. While there is a passing resemblance to a white water play boat, this design is intended for ocean surf.
Included in the Plans:
One 24" x 36" [61cm x 91cm] Drawing Pages plus One Large Panel Patterns including: Drawings of all the panels at full size.
Building Matunuck: This complete instruction manual written by Nick Schade and supplemented with help from the folks at CLC guides you step by step through this amazing build process.
---
Body Plan Drawing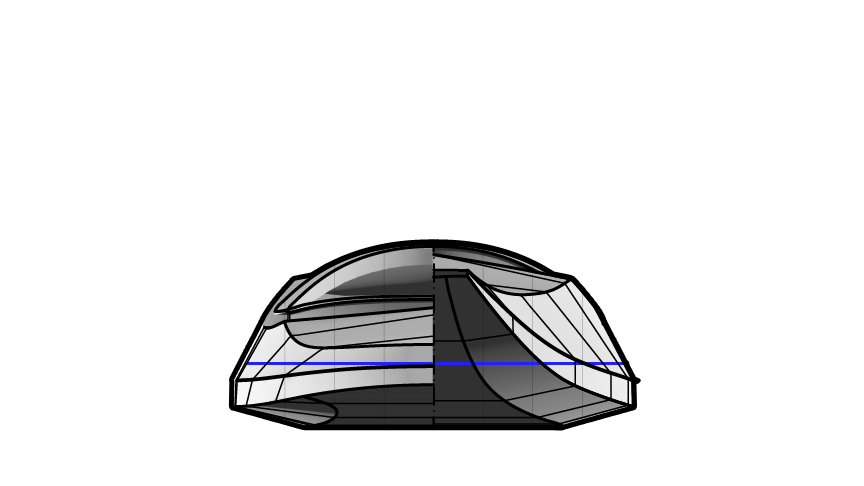 Profile Drawing
Plan (Top View) Drawing