I originally designed this stitch and glue sit on top for a friend with muscular dystrophy. Although a still a strong paddler, he has difficulty getting in and out of a closed deck kayak. I wanted a wooden sit on top kayak design that performed well and was relatively easy to build. This design has sponsons above the waterline which provide a lot of stability while still allowing an efficient shape. The cockpit is completely self bailing so any water that does find its way in will drain directly out.
This design is fast and efficient for a boat its length. With the sponsons it is also quite stable. This is a straight tracking boat, if you stop paddling you will keep on going the same direction.
Included in the Plans:
Full size Panel Patterns including: All the plywood parts drawn out at full scale.
Building The Sea Island Sport: This complete instruction manual written by Nick Schade and supplemented with help from the folks at CLC guides you step by step through this amazing build process.
---
Body Plan Drawing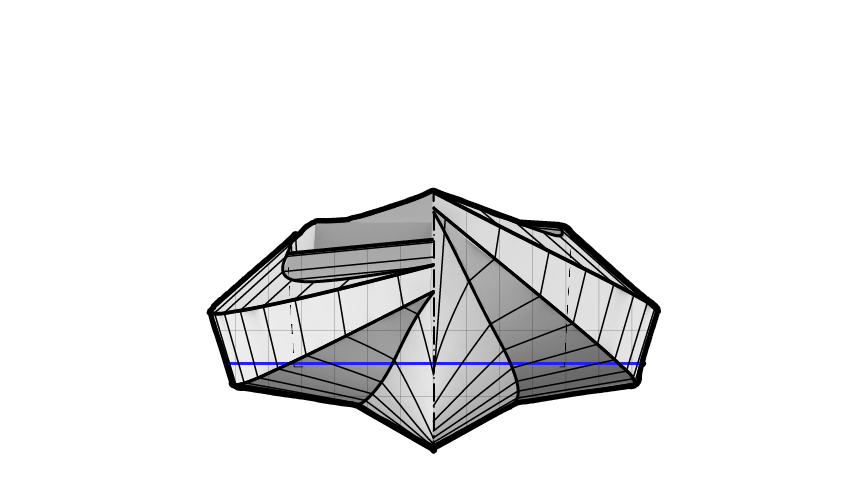 Profile Drawing

Plan (Top View) Drawing