This design is exactly the same as the regular deck Night Heron below the sheer line. The deck has been bumped up for a little more leg room a more storage volume. This boat will maintain the performance characteristics of the standard deck version, but provide more room for taller paddlers.
The plans for this boat also include the lines for the regular deck height version so you can choose which height you desire after you purchase the plans.
Included in the Plans:
Eight 24" x 36" [61cm x 91cm] Drawing Pages including: An overall drawing, a full size "stacked" form drawing showing all the forms and then all the forms drawn individually and at full size. Also included are templates for the cockpit and coaming recess parts. Lines for both the standard and the high deck version are included.
Kayak Building Notes: These notes provide supplemental information such as bill of materials for each design.
Recommended Manual:
---
Body Plan Drawing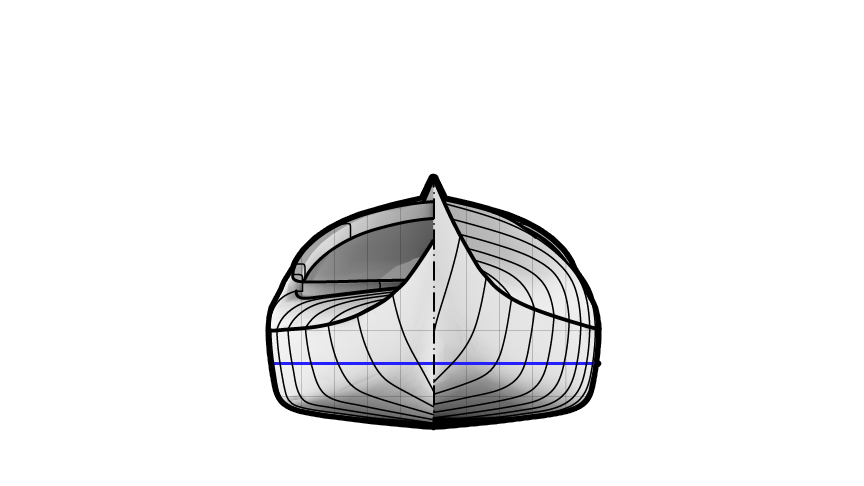 Profile Drawing

Plan (Top View) Drawing