A simple scaling down of the Guillemot creates a fun and able boat for smaller paddlers. This boat is efficient and easily paddled. Due to its narrow width it may be less stable than other boats you have paddled but if you have been paddling boats designed for larger paddlers you may find they had more stability than you really need.
This boat will be efficient and responsive for small paddler used to boats that are designed for much larger paddlers. It is not a straight-tracking design but is well balanced and behaves ably in rough water.
Included in the Plans:
Seven 24" x 36" [61cm x 91cm] Drawing Pages including: An overall drawing, a full size "stacked" form drawing showing all the forms and then all the forms drawn individually and at full size. Also included is a full size pattern for the cockpit.
Kayak Building Notes: These notes provide supplemental information such as bill of materials for each design.
Recommended Manual:
Body Plan Drawing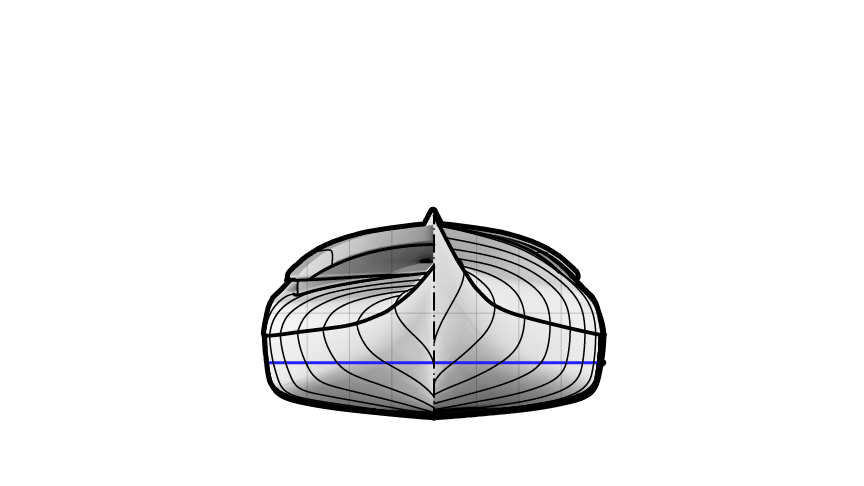 Profile Drawing

Plan (Top View) Drawing