Attendence was good at this year's Meet at the Beach at Bluff Point State Park in Groton, CT. I didn't have time to count how many people attended, but I did take some pictures plus the above bits of video. Below are some of the photos.
Joey Schott drove a trailer up from Chesapeake Light Craft in Annapolis. Between his trailer, my car and Robin's we had 25 boats to let people try.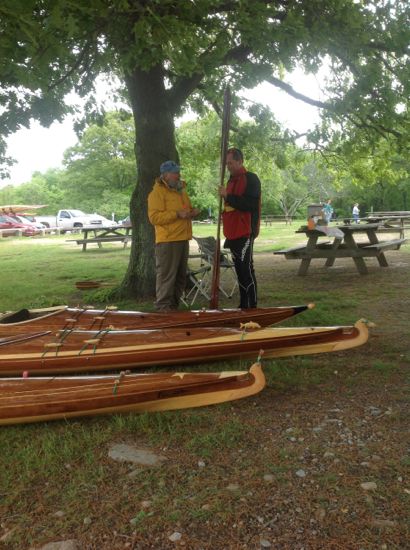 Rob Macks of Laughing Loon Custom Canoe and Kayak fame, drove down from Maine with a selection of his beautiful kayaks.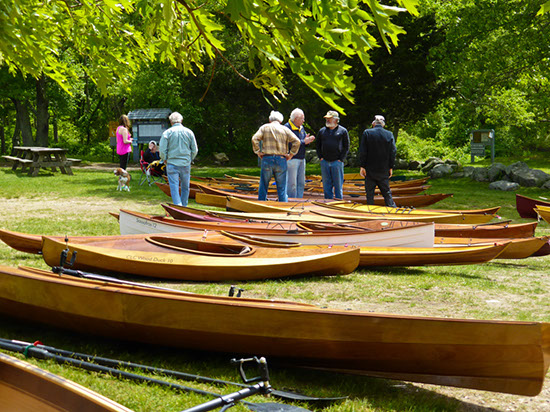 Builders and enthusiasts from around the northeast came in.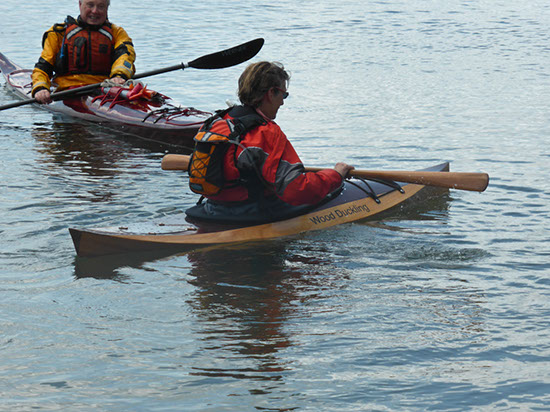 The Wood Duckling designed by my brother has a 100 lbs weight limit, therefor Judy must weigh less than 100 pounds.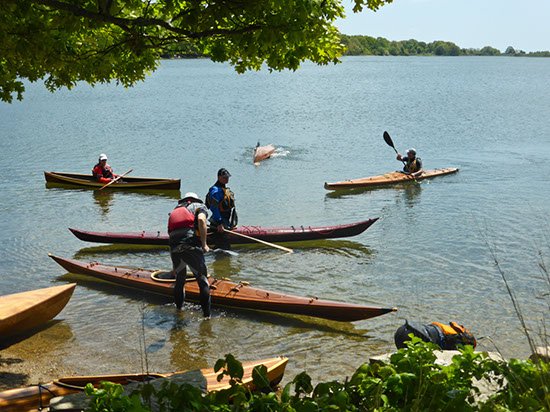 Folks tried boats.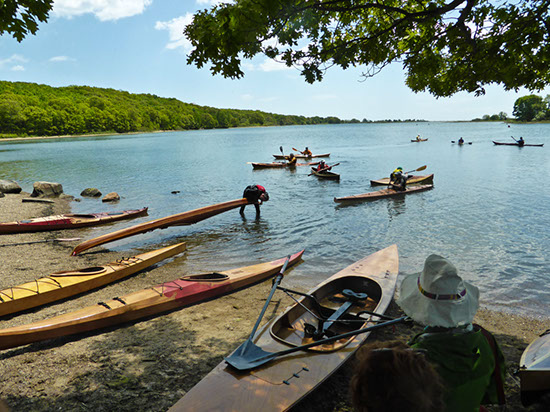 A beautiful day on the Poquonock River.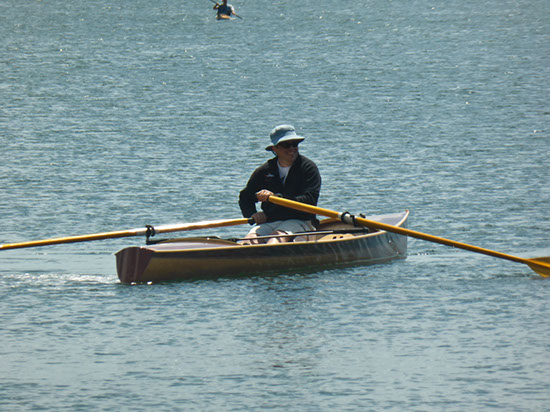 I even got to try out my Noank Pulling Boat after adding a skeg.
Meet at the Beach has been going on for over ten years. We generally schedule it for the first weekend after Memorial Day. Watch our Events Calendar for updates.