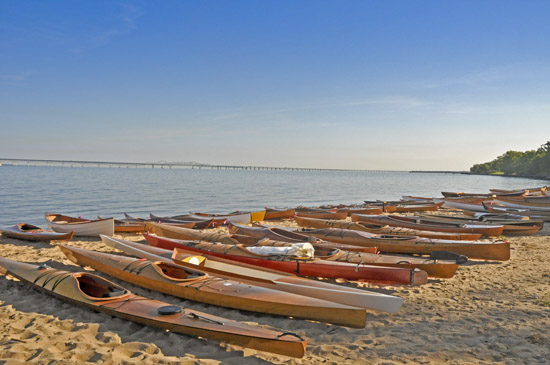 "Okoume" is the plantation-grown African hardwood used in tens of thousands of CLC's build-your-own-boat kits. OkoumeFest features an open house with technical seminars on Friday at the CLC plant in Annapolis, and on Saturday an on-the-water rendezvous at Matapeake State Park on Kent Island.
I will have my new Petrel Play SG and Petrel SG at the beach to test paddle and will do a fiberglassing demonstration.
The event is free and open to all. Bring your own boat to show off or just come look at the pretty boats in a beautiful location.