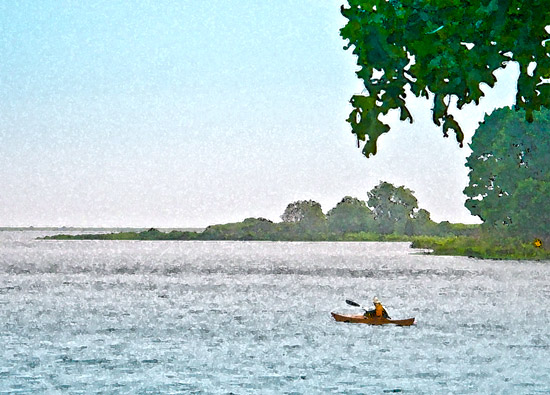 Every year for about 13 years a diverse group of kayak builders and kindred spirits gather at Bluff Point State Park to share their winters projects and talk about making boats. Join us this year, bring a boat if you have one, even if you didn't build it. Meet some great people, go for a nice paddle along one of the largest undeveloped stretches of shoreline in Connecticut, or just hang out with some nice boats.
I'll bring the new S&G Petrel and Petrel Play as well as a selection of other boats and other builders will have an interesting selection of boats from a variety of designers.
Location:
Directions From Route 95 In Eastern Connecticut
Take EXIT 88 for Route 117, Turn south on 117 towards Noank & Groton Long Point.
Follow 117 for about 1 mile to Route 1.
Turn RIGHT onto Route 1.
After about 0.3 miles, turn LEFT onto DEPOT RD at the light,
DEPOT RD will go under a railroad bridge and turn to dirt. Follow to the end and parking. The closest access to the water is on the right. Look for the kayaks.