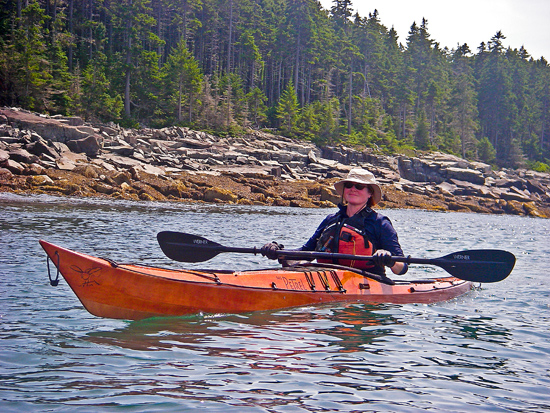 There is something about being out on the water in a kayak you have built yourself. This class gives you the opportunity to make a no-compromise, high performance kayak that is as good or better than anything you can buy pre-made. The Petrel SG is a full-on rough water sea kayak with all the amenities including recessed hatches with bomb proof rubber hatches (with a day hatch) a recessed cockpit and excellent rough water performance. The Petrel Play SG is a transitional kayak somewhere between a recreational kayak and a touring sea kayak. It is wide enough to be stable, short enough to be easy to handle, yet narrow enough to be efficient and long enough to ride over waves.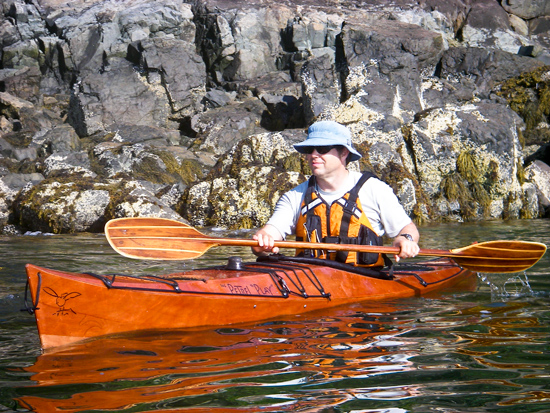 This class will be an intensive five and half days of learning how to stitch together the plywood panels with copper wire, glue the resulting boat-like-object together with super-glue and then fiberglass is all to make a rugged, lightweight boat that is beautiful and functional. There will be some long days, with a lot of time on your feet, doing things you have never done before, but at the end of the class you will be able to bring home an amazing boat with a little more finish work left to accomplish.
Location:
Connecticut Valley School of Woodworking in Manchester, Ct
Date:
January 13 through 18, 2017 - This is over the MLK holiday to help some people use up less vacation time.
Registration:
All registration is handled by the Connecticut Valley School of Woodworking
Cost:
Tuition $795.00 (plus materials- approximately $1350.00)