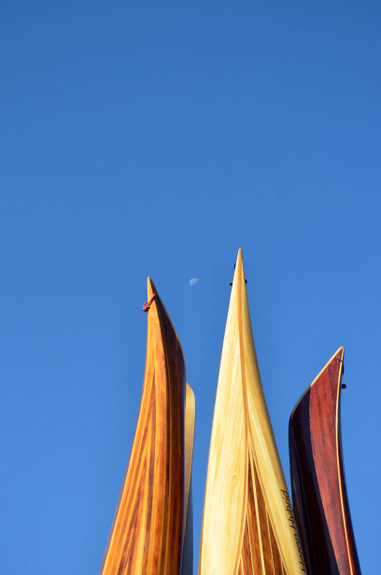 I will be attending the Wooden Boat Festival out in Port Townsend, Washington for the first time this year. I'm really looking forward to it. I've heard great things about it. The festival website says:
"Port Townsend's Wooden Boat Festival is the most education-packed and inspiring wooden boat event in the world. Featuring more than 300 wooden vessels, dozens of indoor and outdoor presentations and demonstrations, a who's who of wooden boat experts and thousands of wooden boat enthusiasts, there's something to do, someone to meet, or a boat to board at every turn. Expanded a little each year, the festival honors its traditions while inviting energetic debate and demonstration about the latest innovations in boatbuilding, equipment, skills, and adventure."
I'll be at the Chesapeake Light Craft booth. The CLC trailer will be transporting my new Petrel SG and Petrel Play SG design as well as other designs to see and test paddle and I will be demonstrating the building process of the Petrel Play SG.
Location: Port Townsend, Washington