Be the First to Build the New Designs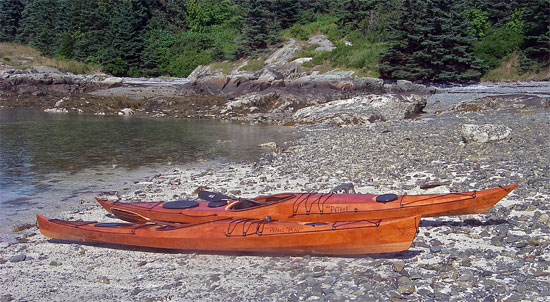 I am really pleased to offer the first class to build your own stitch and glue Petrel and Petrel "Play". These are my latest designs. The S&G Petrel is an adaptation of my popular strip built Petrel to the quicker stitch and glue plywood method of boat building. The Petrel "Play" is a fun, shorter version (14 feet by 23 inches) that is well suited as a recreational kayak for people who don't need the speed of the longer, narrower (17 foot by 20 inches) Petrel. It also makes a fun play boat for those who like to mess around in surf and rock gardens.
This class will be an intensive five and half days of learning how to stitch together the plywood panels with copper wire, glue the resulting boat-like-object together with super-glue and then fiberglass is all to make a rugged, lightweight boat that is beautiful and functional. There will be some long days, with a lot of time on your feet, doing things you have never done before, but at the end of the class you will be able to bring home an amazing boat with a little more finish work left to accomplish.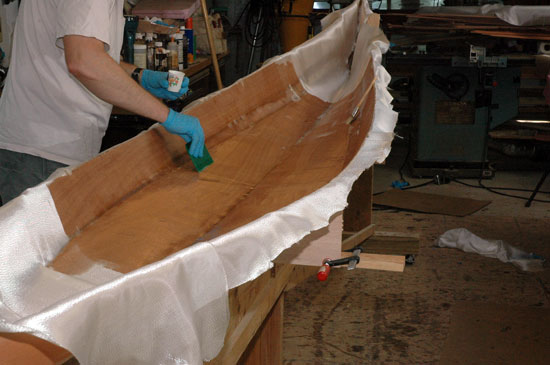 Location:
Connecticut Valley School of Woodworking in Manchester, Ct
Date:
January 12 through 17, 2013 - This is over the MLK holiday to help some people use up less vacation time.
Registration:
All registration is handled by the Connecticut Valley School of Woodworking
Cost:
Tuition $795.00 (plus materials- approximately $1350.00)