One of our goals for you at the Schoodic Sea Kayak Retreat is for you to become more comfortable in your kayak on the water. To help you in this journey Gerry and Nick have recruited a great crew of experienced coaches from around the country. They specialize in working with your individual needs and help you achieve your particular goals as a kayaker.
Your Hosts:
---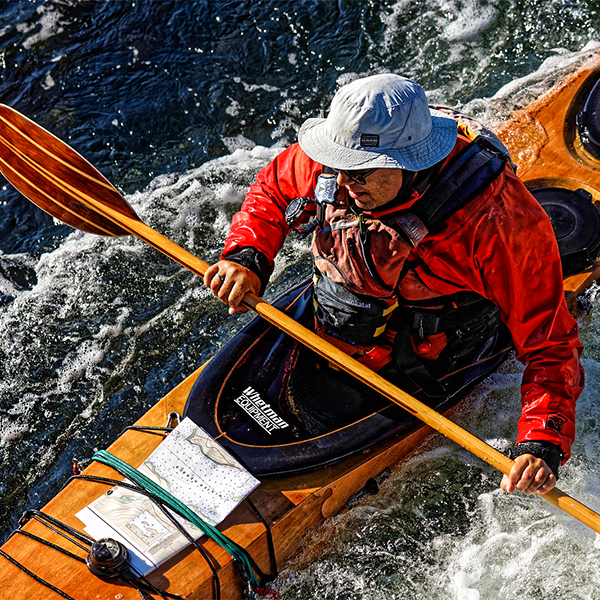 has been kayaking for over 40 years. He started designing and building high performance wooden sea kayaks over 30 years ago specifically to enjoy the waters and coastline of Frenchman Bay and Schoodic. Nick brings a rich knowledge of how kayaks work and how they interact with the natural environment.
Through his company Guillemot Kayaks, Nick has spread his passion for kayaking and making kayaks to thousands of boat builders worldwide. While beautiful, these kayaks are built to use. Over the years, he has found that he can make wooden kayaks that are lighter and stronger than standard production composite boats.
Nick will bring a selection of his high performance wooden kayaks for the weekend for people to test and abuse. This is a great opportunity to experience how a high performance wooden kayak handles in the exact environment they were designed for.
Nick is a largely self-taught kayaker who has been bringing paddlers of all levels out onto the water for decades. He has written articles on sea kayaking techniques for the late great Sea Kayaker Magazine. He is a registered Maine Guide because thats needed for this kind of thing, but he is doing this for the love of kayaking.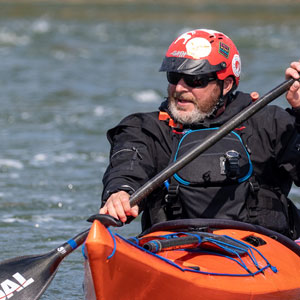 Coming from a background of winter mountaineering and guiding, Gerry embraces the high adventure potential in sea kayak coaching. He takes advantage of his local waters, frequently paddling in rocks, surf and races.


Gerry started Sea Sherpa Kayaks in 2009 and has continued to focus on his own certifications which now include ACA L5 Advanced Open Water Instructor, BCU 5 Star Leader (now Advanced Sea Kayak Leader) and is a registered Maine Guide. He has completed multi day tours including the Bay Of Fundy, Baja, the entire outer coast of Vancouver Island and much of the Maine from mid coast to the Canadian border. His traveling instructional tour de force includes working on symposium and courses, all over the Northeast, Tybee Island, San Francisco, Baja and the Pacific Northwest.


Gerry prides himself on his coaching in active open water conditions, most especially, the work he has done introducing paddlers to their first taste of active paddling. He creates a drama free zone through an individualized approach and keeps the chest pounding to a minimum.
The Gerry & Nick Story:
Nick and Gerry having been frequent paddling partners in crime for the last decade: Rocks gardening, shore surf and working tide races. Their backgrounds couldn't be more different with Nick entirely (and uniquely) self-taught while Gerry is more "classically" trained by other coaches and following a certification progression. Their approaches, to both paddling and presentation are simultaneously contradictory and complimentary.
---
Coaches:
---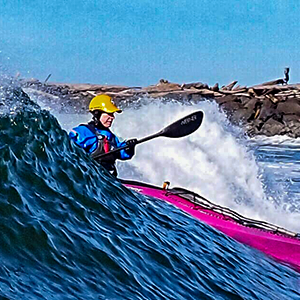 Caroline Zeiss
Caroline Zeiss is a mid-century gem who spends an excessive amount of time organizing her collection of sea kayaks, whitewater boats, surf boats, canoes and surfskis.  There is only one Laser sailboat, preening behind a shrub. Her primary passion is understanding how to move in rough water like an average aquatic animal. For example, a properly executed forward stroke will move the entire earth backwards, water and all, thus propelling the boat forward. She has spread these insights throughout her home range in CT, Mass, RI and Maine, Wales, New Zealand, and the US West Coast. She is a BCU Sea Kayak Coach (Advanced Water) and has held the BCU Advanced Sea Kayak Leader award (prior BCU 5 star award) since 2014.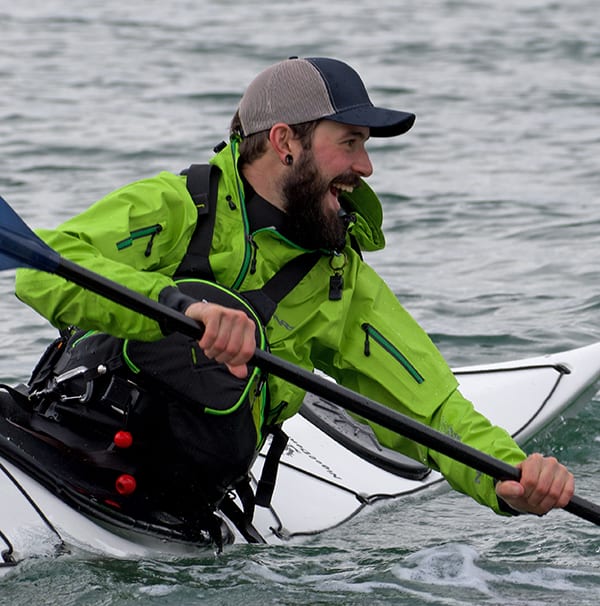 Happiest in the seat of a kayak, Alex is passionate and enthusiastic about all forms of adventure sport. He can most commonly be found floating down his local rivers, coastlines, or exploring waterways across the globe. 
As owner of Body Boat Blade in Anacortes, WA, Alex truly lives his passions of paddling and coaching daily. While spending a majority of his time on the sea, Alex is also an adept whitewater kayaker and open canoeist, having completed courses through British Canoeing in these disciplines as well. Alex found a love for the outdoors at a young age growing up amongst the gorges, lakes, and hills of Ithaca, NY. 
His foray into paddlesports began as a raft guide on the Black River in New York State and then transitioned deep into the world of paddling while at SUNY Plattsburgh where he earned a Bachelor's of Science in Expeditionary Studies, concentrating in paddlesports and climbing. After finishing school, Alex continued to pursue formal training through British Canoeing while also compiling a strong paddling resume across the United States and the United Kingdom. 
He is fully dedicated to learner-focused coaching, helping paddlers achieve their goals through methodical, fluid, and fun, client-tailored programs. When not coaching or guiding, he can typically be found climbing on Mt Erie, working on various woodworking projects, or sampling some of the PNW's finest craft beers.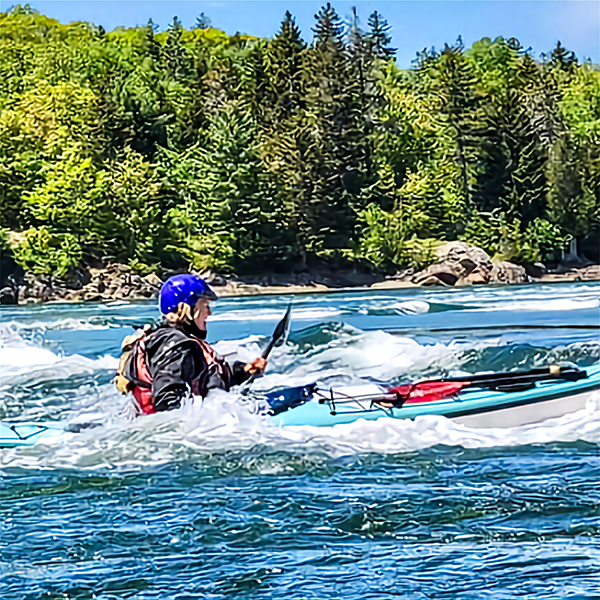 Michelle fell in love with paddling on her first canoe trip years ago and has paddled canoes for many years in the BWCAW. Once the kids got older, she started paddling kayaks. Since then she has kayaked both coasts, Baja, Norway's Lofoten Islands and Wales. Michelle runs Sea Kayak Safety in Minnesota, providing awareness, training, education and resources for sea kayak safety along with her husband Jeffery.
Michelle is an ACA Level 4 Instructor and recently earned her Advanced Sea Leader Award in Pembrokshire Wales.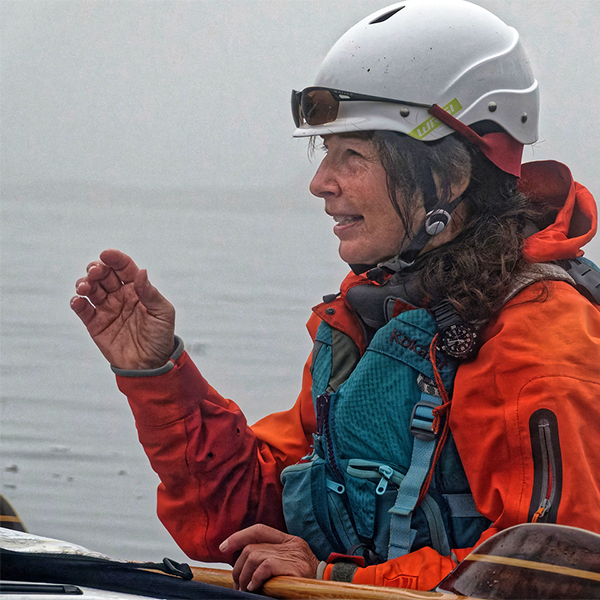 For Robin, kayaking is like life. But just the best parts: Challenge, growth, redemption(!), camaraderie, self-reliance, and best of all, infinite opportunities to learn something new. After living in New York's Hudson Valley, where she first caught the kayaking bug over 10 years ago, Robin moved to Maine. Guiding beginner tours on the magnificent Hudson River eventually led to coaching and leading adventures in the coastal waters of New England. Robin earned her British Canoeing Sea Kayak Leader award in 2019, and her ACA Level 3 Coastal Kayaking Instructor Certification in 2017, but she credits the generous, persistent and insightful coaching she's received for helping (forcing?) her to realize just how rewarding kayaking (and life) can be. This is what she aspires to pass on to others.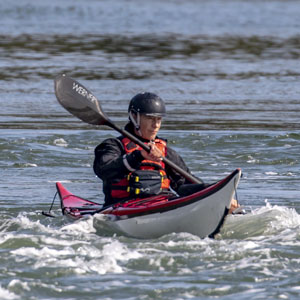 Barb Todd
Barb is back again! She has been an active water paddler for over 20 years. Her home waters have been along the coast of Maine with lots of local knowledge of the Schoodic area, but she has ventured into the waters of Baja, Wales and Iceland as well as the warmer waters farther down the east coast.  She is a British Canoe Sea Kayak Leader, a Maine Guide and has taken discipline specific trainings in forward stroke, surf, rocks and ledges.
She loves paddling in active waters and is happiest in current play, but also thoroughly enjoys venturing out on sublime calm days. 
" If there is magic on this planet, it is contained in water." Loren Eiseley
---
If you would like to join us for a week in Maine, learning from this amazing group of coaches, follow the link below.